élèves et profs, pupils and teachers

une collègue amie m'avait dit : <<vivement que tu aies un enfant car tu en as trop >>. Quand William est arrivé , ça en a fait .......... un de plus !
A friend said to me << you ought to have your own child because you have too many children >>.
Pupils, remember you are very important in a teacher's life.
Eh oui, élèves, vous tenez une grande place dans la vie d'un prof !
J'ai eu plein de classes super, ci-dessous peut-être celle qui me laissera le meilleur souvenir. Here probably the nicest class i had.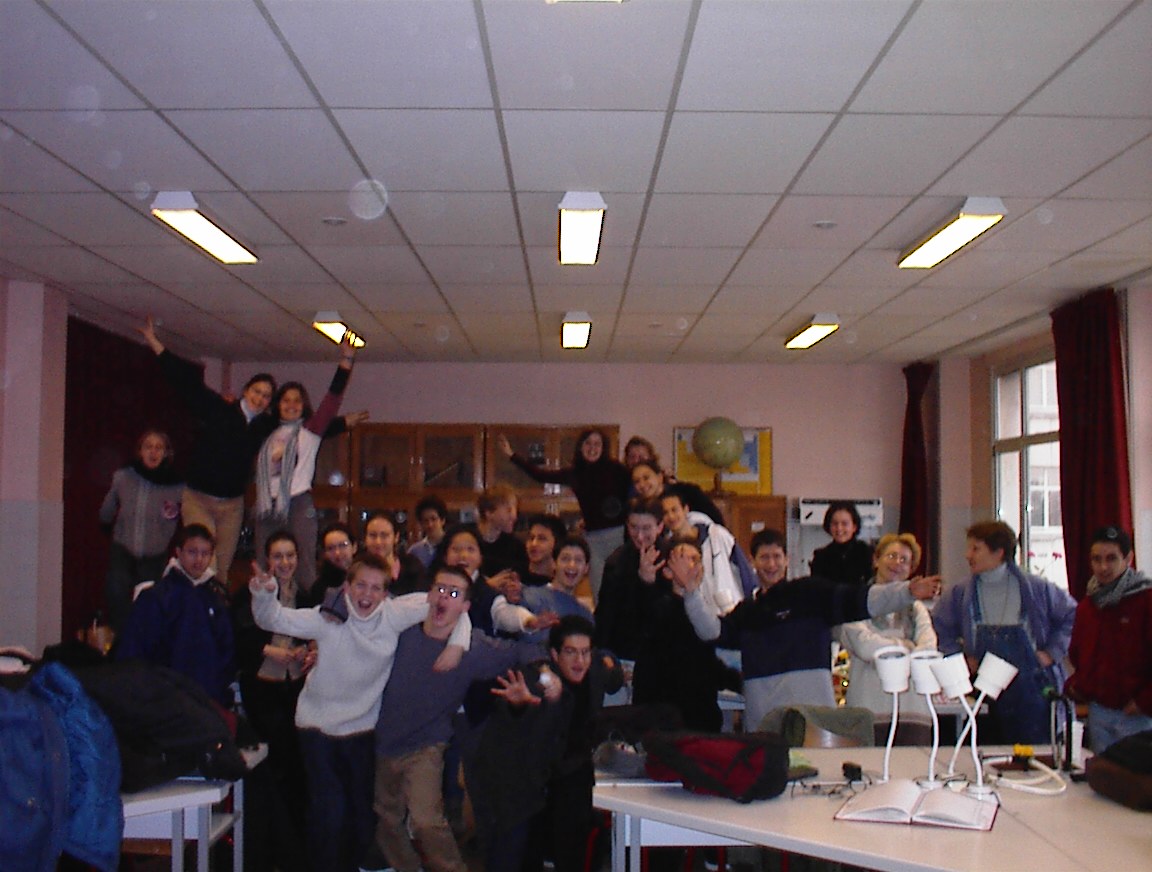 Hommage au lycée Marcelin Berthelot de St Maur